LAc MTCM | Co-Founder & Nutritional Director
LAc MTCM | Co-Founder & Nutritional Director


I came to food as medicine while nursing my dad through terminal liver cancer back in 2011. The diagnosis was sudden, but the disease had clearly been brewing for a long, long time. Like any degenerative disease, cancer typically doesn't just pop-up out of the blue- it grows over many months and years as the body's systems become overwhelmed by all the factors of this modern life: food, inflammation, toxic exposure, chronic stress, lack of satisfying relationships…on and on. What became clear to me at that awful time, is that our choice of food was one thing most of us can have autonomy over. It's the 'low hanging fruit' so to speak, in the larger picture of what makes up good health.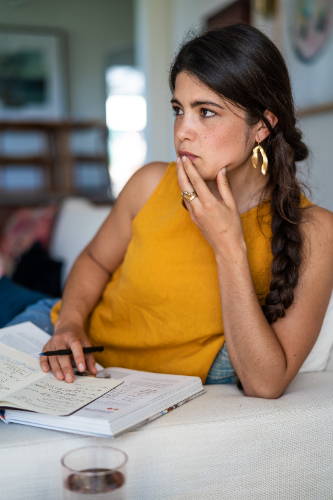 I became impassioned with this idea of "food as medicine" and with the knowing that each individual makes micro choices each day with their eating habits that add up to a lifetime. That lifetime of choices contributes to their potential for dis-ease or thriving health. Food was my way into the world of wellness and preventative medicine, and my heart's work. So when the time came to offer something bigger to my community, bone broth made perfect sense. A good bone broth is packed with healing collagen, rich in micronutrients, super-soothing and is highly digestible. A perfect food, and one we can doctor up into a tonic, soup, stew, or use with grains to seriously up the nutrient content. The recipes I developed for Kitchen Witch hold so much pride for me; the many thousands of jars sold and drunk into waiting bellies gives me fortitude when times get tough!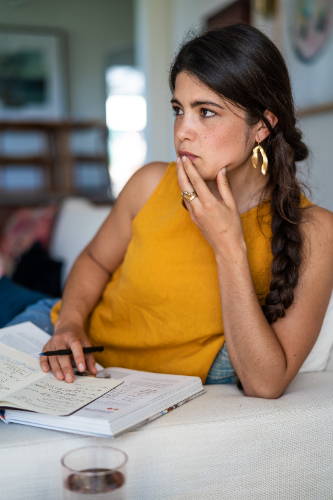 My nutritional philosophy is informed by my four years in Traditional Chinese Medical School combined with my now 10 year experience and study in the realm of Functional Nutrition, Traditional Foods, and anti-inflammatory eating. Functional Nutrition (an offshoot from Functional Medicine) is much like Chinese Medicine in that the root of disease is just as, if not more, important than the branch or symptom. This means, we take the whole picture into account when addressing acute health issues, and we hold prevention and optimal physiological function as our highest goal.
When working with me, we take your whole picture into account, from top to bottom, from food to sleep and back again. Then we take this information and we formulate a plan. Working with me requires active participation and observation, and a deep desire to effect change in your physical body. Those physiological changes can then reverberate out into your life as a whole.
I currently work with clients via the Gut Reset, the Heal Hive, and in my private practice. Within the Bay Area I offer private chef services, through my incredible sous chef Mia Venuti, cooking and prepping along the guidelines of the individual plan we formulate. For those needing extra help getting started, this is a fail-safe way to do it.
For more information on how to work with me, please email magali@kitchenwitchbroth.com or follow me on my Instagram @thegutsychef